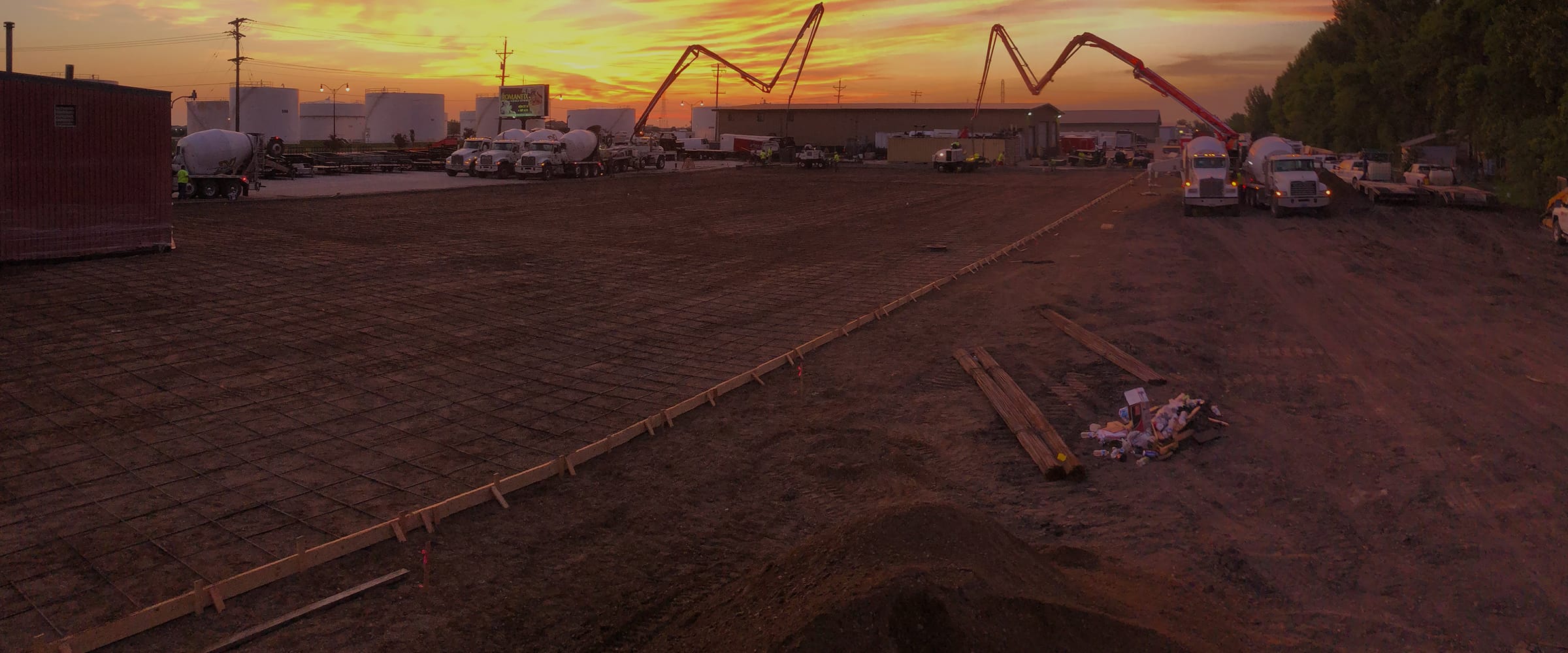 Association Information & History
The North Dakota Ready Mix & Concrete Products Association
The North Dakota Ready Mix & Concrete Products Association, along with the North Dakota Chapter, Inc. of the American Concrete Pavement Association and member cement companies serving North Dakota are governed by the North Dakota Concrete Council (NDCC). The NDCC provides an organization for the cooperation of its members by administering joint fiduciary responsibility and oversight for the employment of personnel in support of the furtherance of all projects affecting the concrete industry, by means of research, education and promotion of concrete and its technologies within the member organizations' North Dakota regional market area. The North Dakota Ready Mix & Concrete Products Association has a mission to promote the effective use of concrete through its staff, members and affiliates. Its resources are available to help in a technical or informational manner, especially through technical literature and hands-on help through the Marketing Director. Our web page is designed to help you understand our organization and our mission. Together with our sister organization, the ND Chapter of the American Concrete Pavement Association, your successful experience with concrete is our goal.
Read Bi Laws
Contact Us
This award is presented to people that have made significant contributions to the concrete industry in North Dakota.
1988 – Ken Shaffer
Atlas, Inc. – Bismarck
1989 – Jack Olin
Dickinson Ready Mix Co.
1990 – Jerome Dunlevy
Concrete Inc., Grand Forks
1991- Devine "Jake" Ochsner
F-M Ready Mix, Inc. Fargo
2000 – Bob Beyer
Beyer's Cement Inc.- Valley City
2003 – LuVerne Stippich
Stippich, Inc. – Hettinger
2006 – Martin Warborg
LaFarge Dakota
2008 – Terry Bladholm
Concrete Sectional Culvert Co.
2015 – Roger Johnson
Lehigh Cement Company
2021– Brad Beyer
LafargeHolcim
Ken Shaffer………………. 1966
Raymond L. Dombeck… 1967
Al Braun………………….. 1968
Dwight Miller…………… 1969
Douglas Lindberg……… 1970
Fred Steffan…………….. 1971
Kenneth Frigstad………. 1972
Devine L. Ochsner…….. 1973
James Glick……………… 1974
Paul C. Wachter………… 1975
Robert Weber………….. 1976
Ken Johnson……………. 1977
Terry Bladholm……….. 1978
Tom Berg……………….. 1979
John Shaffer…………… 1980
Michael Kurtz, Jr…….. 1981
Del Olson……………….. 1982
James E. Haines………. 1983
Dean Badinger………… 1984
Dennis Hegel…………… 1985
Joel Feist………………… 1986
Don Voges………………. 1987
Jon Jennings………….. 1988
Duane Dumas…………. 1989
Scott Olin……………….. 1990
Jim Glass………………… 1991
Neil Meyer………………. 1992
Darrell Christianson…. 1993
Brad Johnson…………… 1994
Byron Malsam………….. 1995
Jay Beyer…………………. 1996
Tim Duncan……………… 1997
Scott Olin………………… 1998
Derek Shaffer…………… 1999
Jeff Stumpf……………… 2000
Eldo Beilke………………. 2001
Newell Ueland………….. 2002
Hank Hauge…………….. 2003
Dennis Berg…………….. 2004
Roy Sander……………… 2005
Jeff Reinholz……………. 2006
Rob Krom………………… 2007
Vince Frost………………. 2008
Dan Doschadis…………. 2009
Clint Feland……………… 2010
Art Thompson………….. 2011
Brad Epema…………….. 2012
Brad Beyer………………. 2013
Susan Stewart………….. 2014
Art Thompson………….. 2015
Andy Glass………………. 2016
Vince Frost………………. 2017
Ben Olin………………….. 2018
Bob Horab………………. 2019
Casey Schriock…………. 2020
Greg Johnson…………… 2021
Mason Young…………… 2022